Porcelain Veneers
Don't settle for a smile that doesn't make you feel amazing! Porcelain Veneers can change the color, shape and length of your teeth and completely transform your smile!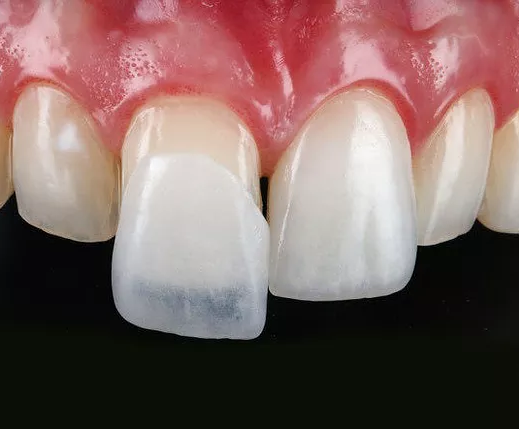 If you have teeth that appear too small, uneven, chipped, or have dark stains, porcelain veneers may be a great choice for you. Veneers are thin shells of porcelain that are placed over the front surfaces of teeth, giving them a clean, even, and natural appearance. With the ability to change the color and shape of your teeth, porcelain veneers can provide the same aesthetic benefits as expensive orthodontic work. At Grand Street Dental in Williamsburg, we partner with the world's top ceramists to create custom-made porcelain laminates that will correct the form, appearance and function of discolored or misshapen teeth.
What to Expect
5 Appointments
FIRST APPOINTMENT
We take photographs, discuss smile goals, evaluate symmetry and decide other interdisciplinary approaches from the comfort of our office in Williamsburg, Brooklyn. We will take impressions and make molds of the teeth and have a customized wax done up by our dental ceramist.
SECOND APPOINTMENT
Two weeks later we minimally prepare the teeth if necessary, and transfer the wax up to the patient's mouth. This is our test run to test out our mockup to see how they look and feel with your new smile.
THIRD APPOINTMENT
Teeth are minimally contoured, final impressions are taken, and patients are sent home in temporary veneers that will mimic the final result. The laboratory will begin to fabricate customized veneers.
FOURTH APPOINTMENT (TWO WEEKS LATER)
The veneers are tried in, evaluated for fit and aesthetics, and cemented in place. We test phonetics, aesthetics, and overall feel.
FIFTH APPOINTMENT (ONE MONTH LATER)
Follow-up. Tissue healing is established and final aesthetics are evaluated. Minimal re-contouring will be done if necessary. Final photos will be taken.